I've decided to share some old sketches. I'd like to share more than what I have on my Photobucket, but I've no accessible scanner. You'll have to click on some of the images to expand them.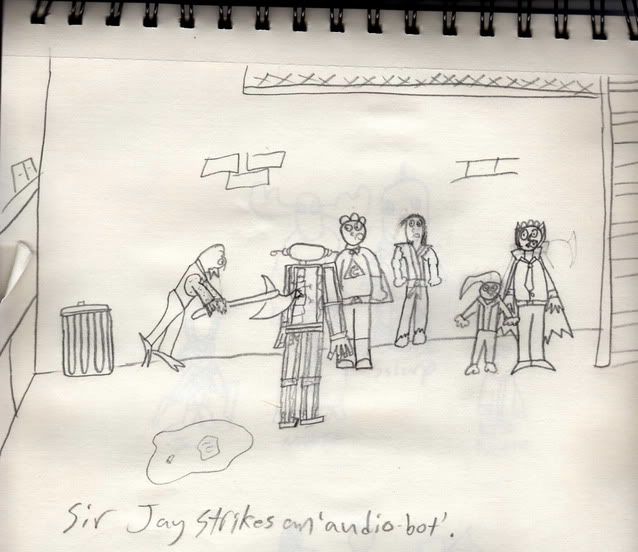 This is concept art for a scene in a series which comprises every world and character I had conceived of at the time. The series was called "Dimensia," which is a word play on "dimension," which refers to the sci-fi element of inter-dimensional travel that is the series' driving force, and "dementia" because the whole series is pretty demented. (Well, not completely, but it's a fun portmanteau.)
From left to right: Sir Jay, an audio-bot (perhaps named "8-Track"), Super Cool, Marshall, Jarvis, and Vlad.
The series' premise stems from an original idea involving the characters Marshall and Jarvis. Events involving a self wish-granting individual named Markal transpire differently in this continuity, forming and alternate timeline. Markal opens a wormhole and Marshall and Jarvis are thrust into it. They then chase Markal to each world, meeting the likes of the others along the way.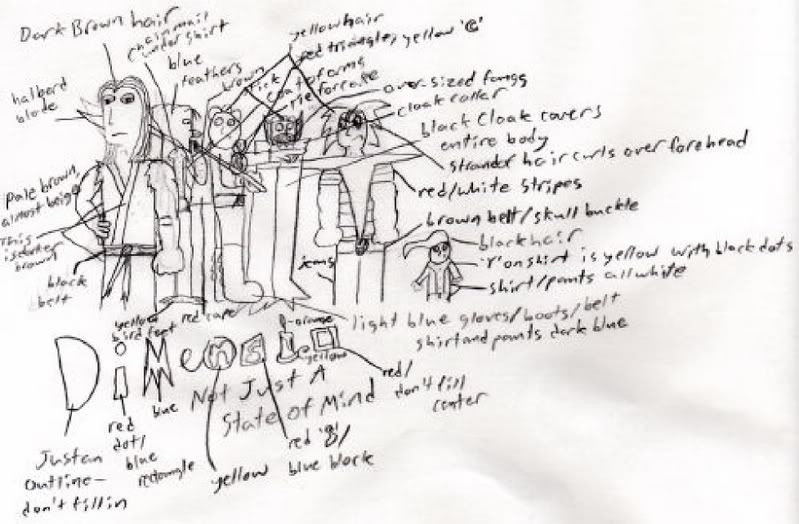 Here's a sketch of the aforementioned characters. Since I can't draw very well and have no depth perception, the product you see here is different from my initial plan. All the words and lines are color indicators. I had wanted to turn this into a signature image for use on message boards and someone had volunteered to color it for me. It fell through. The person who is not present in the prior image is Markal.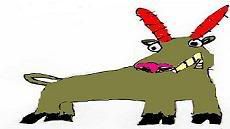 My concept for a Pokémon. Meet Scariboo. It's a ghostly caribou.
And finally: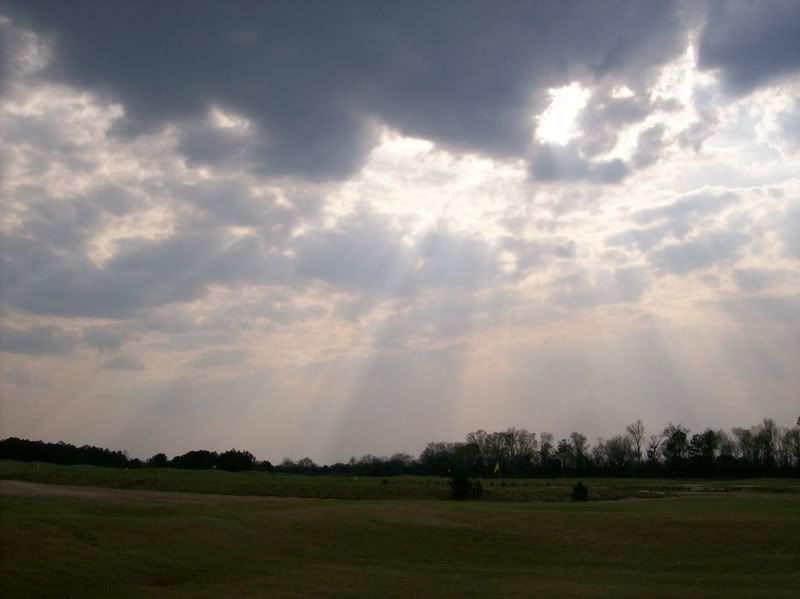 I took this on a golf course. I've been told I have a knack for capturing landscapes.